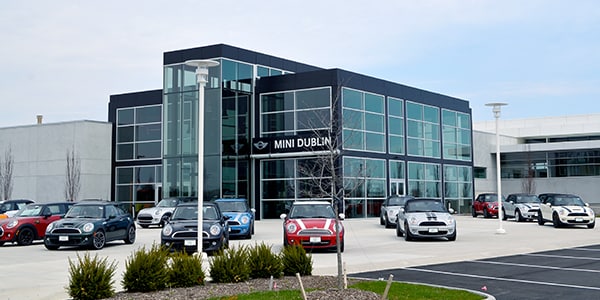 Buy Your MINI With Us Here at Midwestern MINI Serving Columbus, OH
You're not going to find a better experience in the Dublin, OH area as you will get when you come to Midwestern MINI.
When you come to our MINI dealership, you're going to be blown away with all of the amazing options you have when it comes to our new and used MINI vehicles. But you're also going to love how we can cater to your needs throughout the entire time you're looking for a vehicle and even well after you've paid your final installment on your loan. We have the teams necessary to take care of the mechanics of your vehicle and so much more for all our customers in Delaware.
We Care About Providing a Quality Customer Experience
When you're shopping for a vehicle in Hilliard, you should look for a dealership that cares about the quality of the experience that you have. That's why we want you to talk to us when it comes time to buy your vehicle.
We know that when you have a good experience, you're likely to tell your friends and family to shop with us, too. And when you have a negative experience, you'll tell them to steer clear of us. That's why we treat every customer that we have like family.
Take the Plunge With Us Today
So, if you're ready to take the plunge and learn more about what we can do for you, come to our dealership and see our vehicles in person. This is a great opportunity to get to know our dedicated sales team, which is standing by, waiting to learn more about your tastes and needs. And if you're going to get a great offer on a vehicle, you're going to want to take one for a test drive. That's why we're going to tell you more about the opportunities that you'll have when we talk to you in person.
Get started today and apply for financing online!
If your have any questions regarding our parts and service centers, we have a team waiting to assist!
We can't wait to work with you near Marion and Marysville.